Serial numbers settings are located in Program data.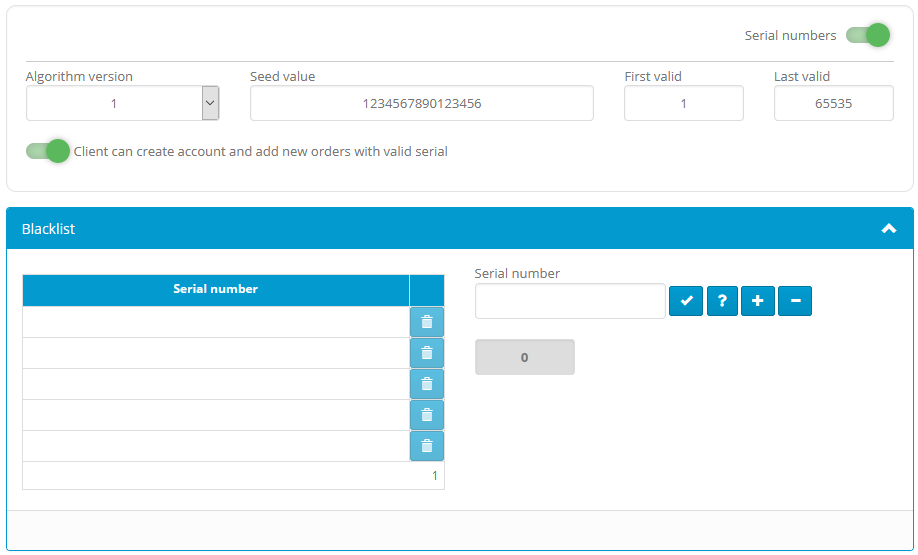 Toggle Serial numbers switch to enable serial numbers feature for Program.
- 'Application signature' and  'Seed value' should be the same as set in PC Guard's serial number settings.
- 'Algorithm version' should be set to 1 (default).
- Set First valid and Last valid serial number ID's. By default, all serial number ID's are valid (1 - 65535).
- Set 'Clients can create accounts and add new orders with valid serial numbers' option to allow end users to create new accounts and add new Orders with valid serial numbers.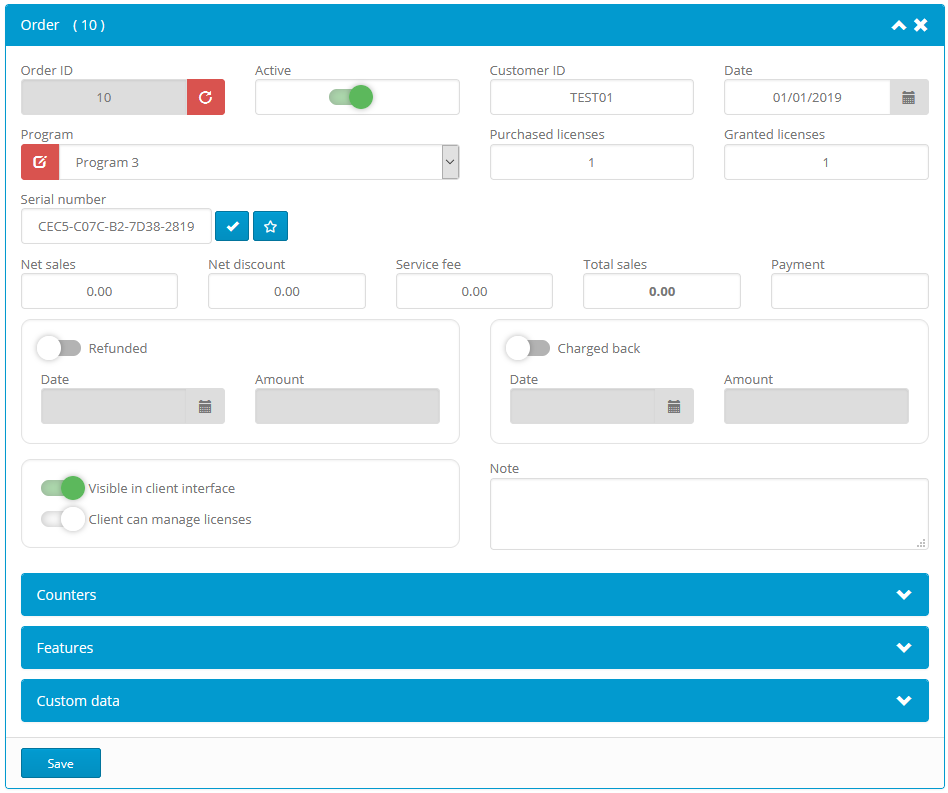 Each Order for program with enabled serial numbers feature will require different and valid serial number. Order data can not be saved unless valid serial number is provided.
If serial number is already present in database warning message will be displayed for ACEN administrator user together with information about Client (Order) using serial number.
Default Order custom features can be set accordingly to features stored in serial number by clicking on
button.