Tuesday, September 20, 2022 - 11:43
New build for Activation center (ACEN) has been released today.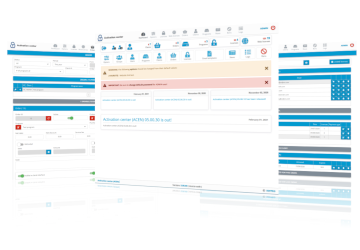 What's new:
[*] Major DB management updates and optimizations.
[*] Logging of web license updates improved.
Log entries now include information about the actual changes to web licenses (note, client id, expiration date, features and custom counters).
[+] Existing product can now be used as template for new product.
Select product in the list of active products and click on '+ New' button to add new product based on existing active product.
If no product is selected new product will be based on empty product template.
[>] UPGRADING NOTES:
If you are upgrading from previous (05.02.25) version be sure to run included database upgrade script.
General upgrading procedure is available here.