Wednesday, December 9, 2020 - 10:10
New PC Guard Software Protection System update has been released. This update is highly recommended for all PC Guard users.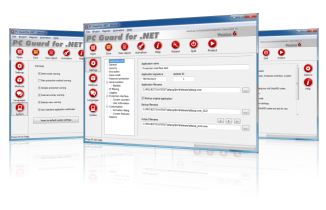 What's new:
[+] ACEN web licensing: "On license removal" action added to settings.
Use this option to select action after license is removed by end user via activation dialog. 
Available actions:
"show removal code & exit" - protected application will show dialog with removal code so that user can save it if required and then exit.
"exit" - protected application will just close without showing removal code.
Note: End user will be able to remove license only if license removal feature is enabled and limited license feature is disabled.
[+] New command line option for protected application:
-PCG_CL_LANGUAGE [Language name]
Use this option to set default user interface language from command line.
Language name is the name of language as set in language editor.
Example: protected.exe -PCG_CL_LANGUAGE German
[+] ACEN web licensing: web licensing modules version check added.
[!] Multiple minor fixes and optimizations.
[>] Web licensing modules have been updated. 
[>] Interface dll has been updated. Please be sure to update existing version with latest one.