AC Generator can be used for generation of activation files for applications protected with any PC Guard family product.
Activation file is binary, encrypted file which holds the following information:
Mandatory:
- Activation code (standard or extended)
- User information
Optional:
- Serial number
- Updates policy
Generation of activation files
1. In order to be able to generate activation file same mandatory settings as for generation of activation codes should be loaded from project file or set manually.
2. Same goes for optional settings, set custom features, special flags and extended activation settings as required 

3. Click on "User info" button to open and change user info settings.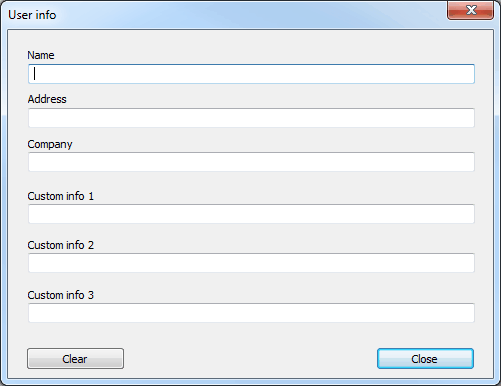 NOTE: User information stored in activation file will replace existing user information on remote machine!
4. Select "Embed updates policy" option to embed updates policy (from remote protection settings) into activation file. Updates policy from activation file will replace existing updates policy.
Click on Edit button next to this option to edit updates policy.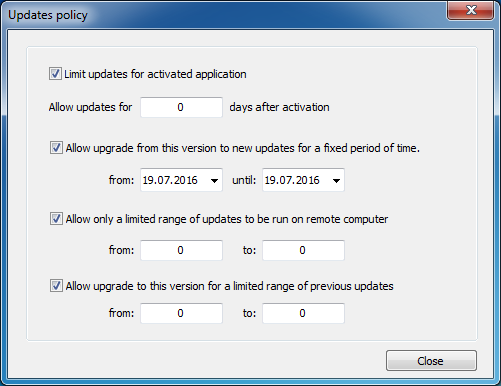 5. If 'Save activation file report' option is enabled activation report will be automatically generated after generating activation file. (Default status: ON)
6. Set full path to activation file to be generated. This field is set to license.dat in above example.
7. Click on "GENERATE" button to generate activation file.
8. Generated activation file can now be generated to end user.