Thursday, June 9, 2022 - 10:12
New build for Activation center (ACEN) has been released today.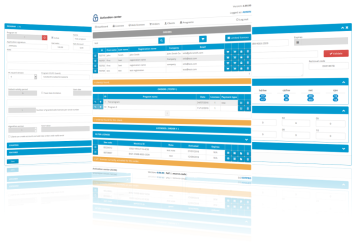 What's new:
[>] Major code update. Complete code converted from VB.NET to C#.
[>] Project and all required modules upgraded to .NET Framework 4.8.
[*] Product search improved.
[*] Products table is now sortable.
[+] Email template macros now include all available database data for Clients, Orders, Products and Licenses.
[>] UPGRADING NOTES:
If you are upgrading from previous (05.01.10) version be sure to run included database upgrade script.
General upgrading procedure is available here.