Here is an example of how default Home page for client interface looks like: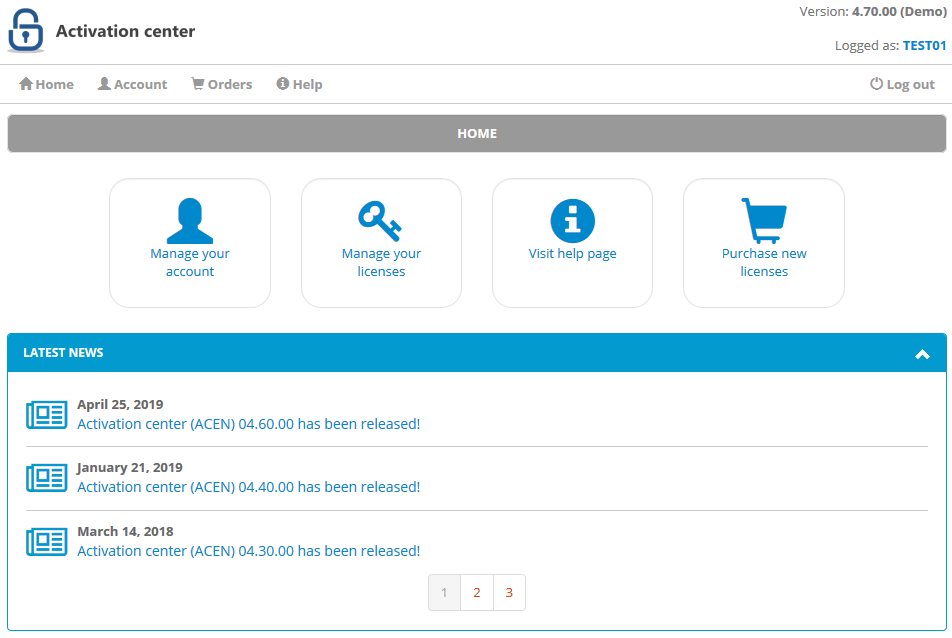 By default, Home page is the starting point for all end users. If required, this can be changed in client interface options to Account, Orders or Help page.
Home page includes menu links to all relevant pages. Big icon buttons (Manage your account, Manage your licenses and Visit help page) also point to account, orders and help pages.
Purchase new licenses is the custom button which can point to your online store. Actual store link can be set in client interface options.
Finally, latest news are also displayed here. Client can open each news article by clicking on article title. How many articles in how many rows will be displayed here can also be set client interface options.