By default, application protected with REMOTE protection will ask for valid activation code on first run. However, if DEMO mode is enabled protection application can be activated before or after evaluation period expires.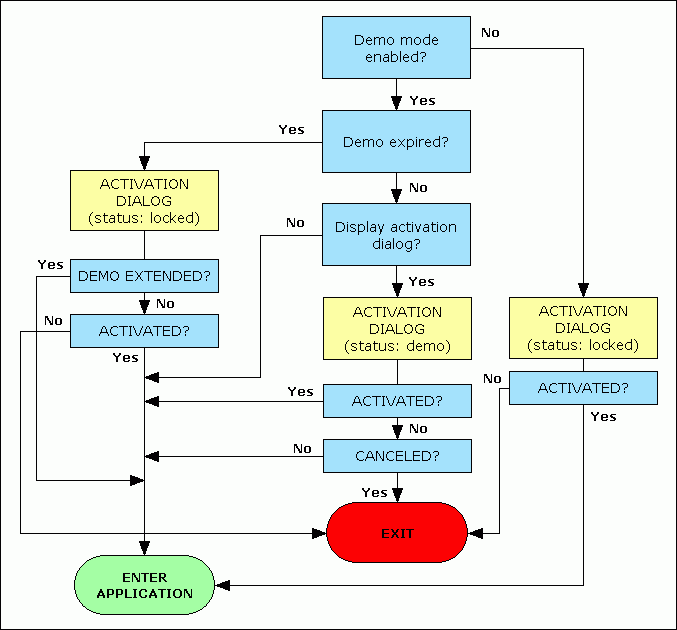 Figure 1: Simplified license checking algorithm for locked application
Activation dialog will pop-up on each run in case "Display execution limitation counter", "Display date limitation counter" or "Always display activation dialog box" option is set. End user will be able to enter protected application by selecting "Enter application" (default) radio button and by pressing "Continue" button.
If these options are not set protected application will start automatically without displaying activation dialog.
Enable "Special key pop-up enabled" option to let your client to choose when to invoke activation dialog by toggling special key(s) before running protected application.
End user will be able to enter protected application until one of demo limitations expires.
As soon as evaluation period expires protected application will ask for valid activation code.
End user can not gain additional evaluation time by deleting or un-installing and re-installing protected application. Protected application will refuse to work (in case evaluation period was over) or restore evaluation counters (evaluation period was not over).
NOTE: Using REMOTE protection with demo mode is less secure than using REMOTE method without demo limitations.
DEMO extension
Evaluation period can be extend by issuing special (with "Extend evaluation period" flag enabled) activation code.
Default demo mode limitations can also be changed by setting new, different demo mode limitations in extended activation settings.
Protected application will display "Evaluation period successfully extended! Please restart the application." message after activation with demo mode extension activation code.
DEMO extension is available only if date or exec limitation is enabled in mode mode settings. Timer and Fixed date limitation can not be extended. In this case "Evaluation period for this program can't be extended!" message will be displayed.