ACEN will log important events for both database administrator users and clients. Logs can be filtered by event type, time (period), user id (administrator or client) and by IP address.
- Click on Filterbutton to filter logs table.
- Click on Delete button to delete all filtered logs.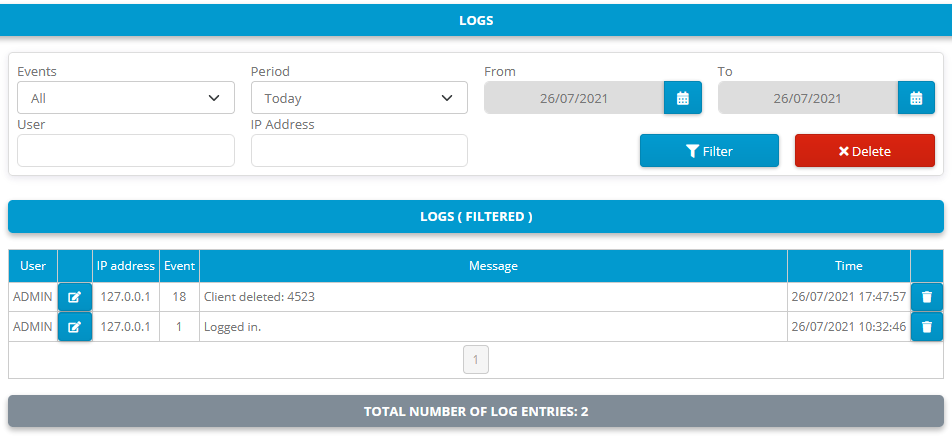 Click on to edit user (client) details.
Click on to delete log entry from database.