ACEN will log important events for both database administrators (users) and clients (end users). You can review and filter these logs here. 
Logs can be filtered by time (period), by event  and by user (administrator or client). 
- Set desired filters and click on 'Filter' button to filter logs table. 
Image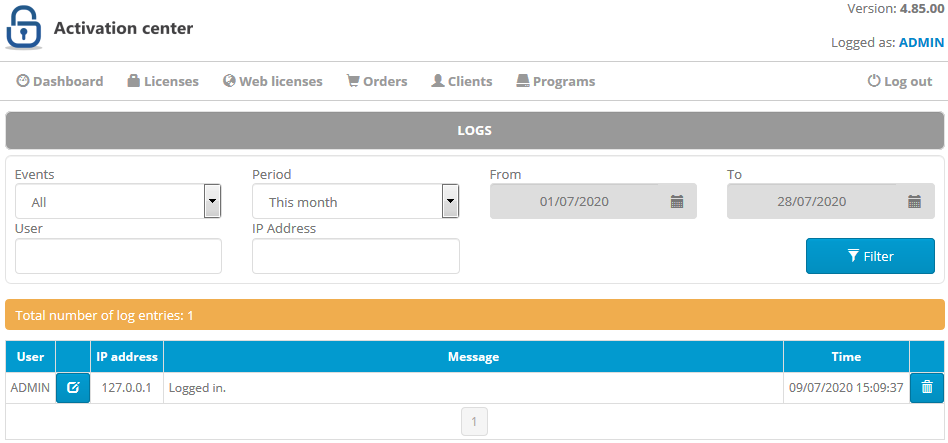 Click on

to edit user (client) details.
Click on

to delete log entry from database (you will be prompted to confirm deleting).