This is where you can manage latest news for activation center. Latest news are displayed in a form of latest news control for both administrators (dashboard) and clients (home page). Client interface news management options can be changed in client interface options.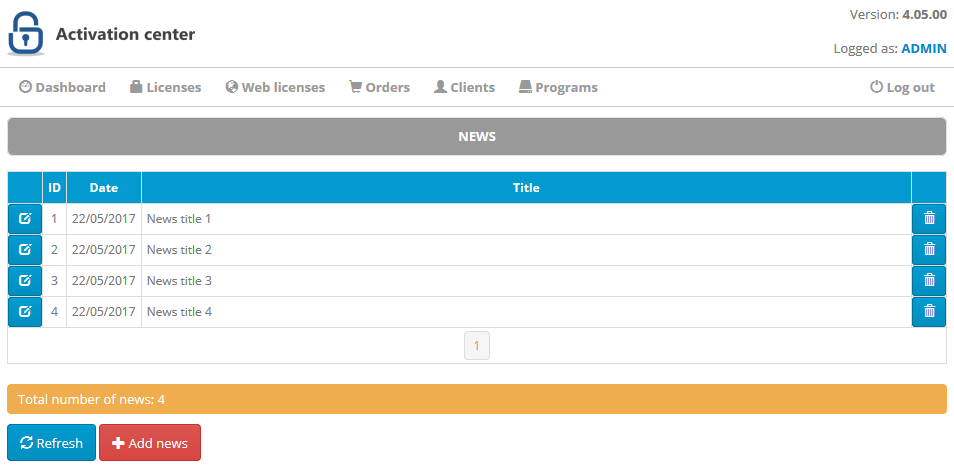 Click on

 to edit news article details.
Click on

to delete news article from database.
Click on Refresh button to refresh news table.
Click on Add news button to add new news article.
News article includes News ID (unique news article id), Date (date of release), Title (news title) and Story (actual news story) fields.