This page is used for tracking limited licenses which are about to expire. 
Limited licenses can be searched by:
1. Threshold (Licenses expiring in next xxxx days.)
2. Expiration date (Licenses expiring on exact date)
3. Expiration month (Licenses expiring on selected month)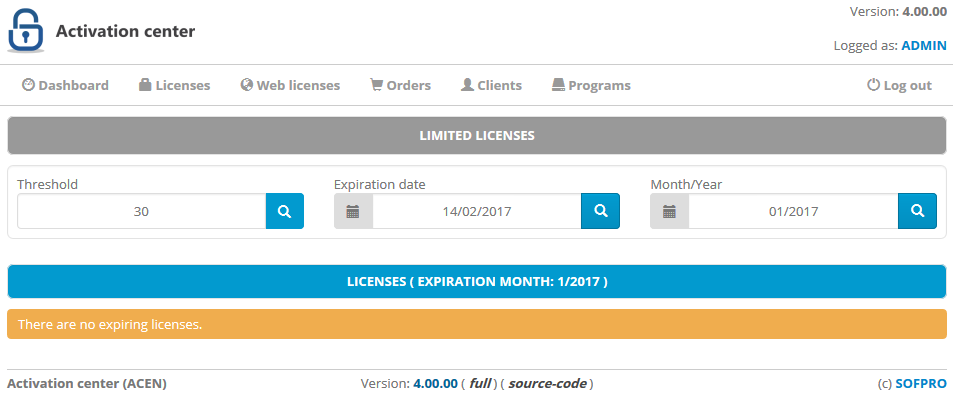 Licenses table
Click on

to update license.
Click on

to open activation email panel (for sending activation email to client).
Click on

to view history for this license.
Click on 

to deactivate license from database (license is marked as deactivated and removal date is set)